Recently a number of migraine sufferers have found that having a certain part of the ear pierced has helped with their headaches/migraines. The Daith is a small part of the inner ear cartilage and is very discreet and not obvious, so can suit those not really into piercings. Although not scientifically proven, it is believed to work in the same way as acupuncture and is a pressure point.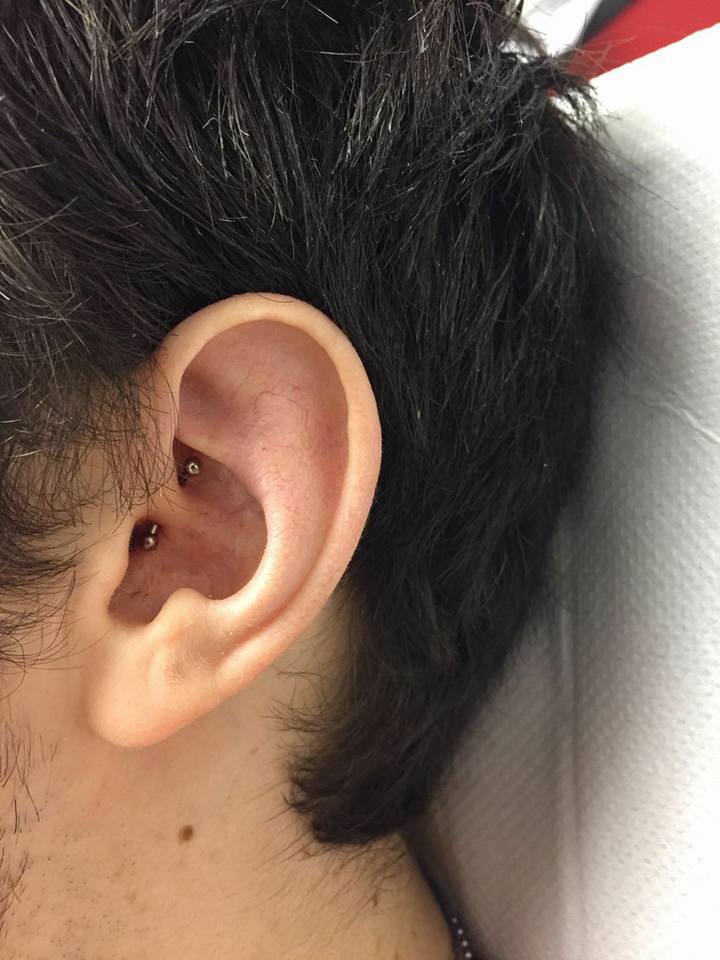 We have had several customers come in for the piercing in the hope it will stop or at least alleviate their headaches/migraines. Not only for that, but we had a lady with Tinnitus and another that had dizzy spells, both have found the piercing worked. Check out some of the reviews on our Facebook page and on here to see just how many people it has helped.
Now, saying that, it isn't going to work for everyone and it all depends on what the root cause of the headache is. Lifestyle and diet can obviously affect your body in negative way. Such things as Aspartame in your food and drink could possibly be causing the problem. Aspartame is an artificial sweetener, found in things like diet Coke and has several side-affects, such as headaches/migraines. Not drinking enough water and being de-hydrated, excessive computer use, needing glasses, poor diet, back problems, hormonal imbalance, all of these things can cause headaches.
At Pictures of Lily we have qualified piercers who can do the Daith piercing, but we are not medical practitioners or acupuncturists, so we can only tell you what we know and can never guarantee it working. The knowledge we have is from our own research, discussions with an Acupuncturist and from the customers themselves.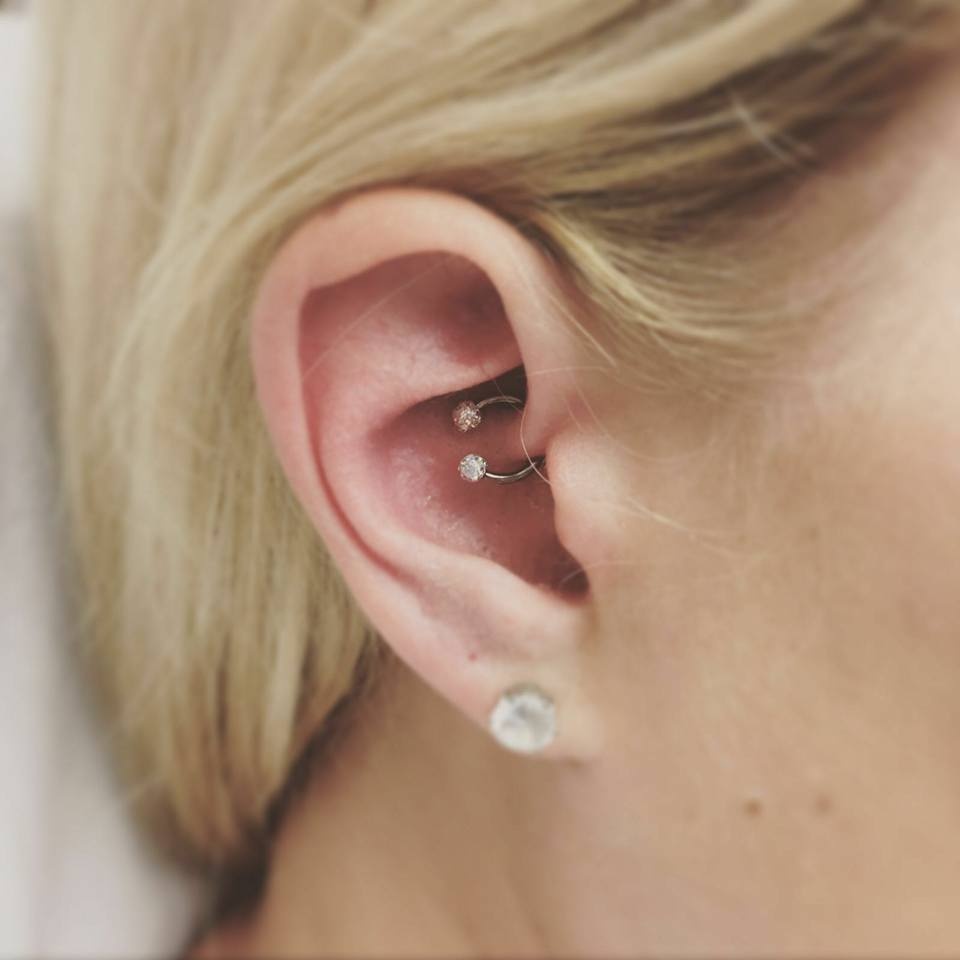 If you're not sure about having it done or are worried it will hurt, don't worry, the piercing is done so quickly and we also numb the area, so you'll barely feel anything. It will be slightly tender afterwards, but nothing extreme. We run through aftercare with customers and are always there for any concerns or advice you may have about your new piercing. As I mentioned earlier, the placement of the piercing is very discreet, so if you're not one for piercings, it's not too obvious. We have a choice of jewellery to suit all tastes (male and female), but always pierce with steralised, surgical high grade titanium. We do not pierce with the popular heart-shaped jewellery; these are only suitable to put in once the piercing is healed.
If you're still not sure, then just think, it can't be any worse than the headaches/migraines & hey, if it doesn't work, you still have a cool new piercing. Piercings are not permanent, so you can always take it out if you don't like it!
Check out our other piercing related blogs for further information about healing, aftercare etc.
I had my Daith pierced here about 3 months ago to try and help with my frequent headaches and migraines, I was very sceptical and wasn't sure it would help at all!! I've managed to come off all my daily medication and have not had any headaches since being pierced. 3 days ago the ball came off and I had to take the ring out, I was unable to get into Pictures of Lily until today, the 3 days without the ring in I've had awful headaches. I went in today and the guys there were brilliant, had a struggle to get it back in but with perseverance it's back in. I would 100% recommend going here. Thank you again. – Donna Holland
I visited Pictures of Lily to have a Daith piercing done after reading about people having it done to help with migraines I have tried every treatment for migraines and nothing has worked I get two a week it's been a week since I had it done and I've been migraine free so today i went and had the other ear done. Pictures of Lily is the best they make you feel so welcome x – Leah Eke
Recommend recommend recommend the Daith piercing for headaches been in continuous pain for 3 1/2 years and it has changed my life!! Caz at Pictures of Lily will look after you x – Amanda Beaumont